About Harry Daniel Insurance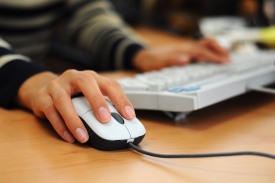 A native of Cochran, Georgia, Harry Daniel began his insurance career over 50 years ago after serving in the military during the Korean War. In the early 1960's, he began selling insurance to farmers and local residents from the back of his father's hardware store using a makeshift desk that consisted of a door propped on two kegs of nails.
Harry soon learned that selling insurance was no easy task. However, he worked hard and put in long hours because it was something he enjoyed. Harry's success grew and, in 1969, he was offered a District Manager position within the company he represented. He accepted the position and moved his family to Northwest Georgia to begin work in Cartersville. He was quickly promoted and was being groomed to lead the company.
By 1977, Harry realized he wanted to spend more time with his family. He also desired to get back to what he enjoyed most which was working with his clients, one-on-one, to meet their insurance needs. His company allowed him to go back to his sales roots as an independent agent; thus, The Harry Daniel Insurance Agency (HDI) was founded.
In the early 1980''s, the family-run business grew as Harry's sons, Lee and Richard, joined the agency. They worked to develop two distinct departments: Commercial Lines and Personal Lines. Dedicated to strong customer service, these departments offered clients a wide-range of products and services at attractive rates. The agency continued to grow and expand its presence throughout Northwest Georgia.
Over the next 10 years, Harry Daniel Insurance created a third department offering clients a full-range of Employee Benefits and Life Insurance products. With a comprehensive product offering in place, HDI's territory soon expanded across the state of Georgia and now extends throughout the southeastern United States and beyond.
Today, Lee and Richard, continue to run HDI with a large staff of professional, experienced agents who have expertise in commercial, personal, and benefits insurance. HDI is committed to developing an insurance program customized for your specific needs.
Thank you, The Staff & Management Harry Daniel Insurance